Music is a magical elixer that strengthens the bones of children and makes goats of a certain inclination rub themselves in forbidden ecstacy. Yet 2010 has been only a mildly entertaining year for me as far as new music is concerned. I wasn't able to come across many new artists that got me excited (harumph!) and most of the albums by favorite artists of mine didn't quite live up to their previous work.
Having said that, there were a few notable highlights that earned my obsessive attention. Here's a rundown:
Favorite Albums
Mumford & Sons – Sigh No More


This aggressive bluegrass/folk quartet out of London has landed on countless "best of" lists already, and for good reason – this is a great album. Alternating between raucus and hushed, the songs on Sigh No More routinely reach triumphant sonic and emotional heights. The music chugs and churns, and the group harmonies are exquisite. Mumford & Sons are the new heroes in a category of left-field folk and bluegrass outfits like Fleet Foxes and local heroes Trampled by Turtles. My personal favorite from this year.
The Hold Steady – Heaven is Whenever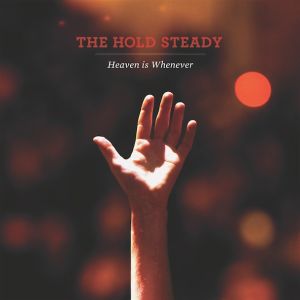 Though this collection doesn't reach the transcendant heights of their previous albums, it is still a very strong release for the Brooklyn/MPLS indie favorites. Once again, the songs describe well-studied characters, bone-weary but hopeful, and are full of the literary left turn lyrics that have long made Craig Finn my favorite contemporary lyricist. Musically, these songs trade a bit of sonic blast for some increased melodiousness. This is a great group – Bruce Springsteen mixed with Arcade Fire mixed with whatever sloppy band is playing the 7th Street Entry tonight.
Greg Laswell – Take a Bow


A few years back, my wife came home with Greg Laswell's debut album after she heard a song on The Current, and I quite enjoyed it – he's got a pretty baritone, the production was slick but tasteful, and the songs were tight. I picked up his next album ostensibly as a favor to Bridgette, but also because I had listened to it and it was pretty great. Now that we're on Laswell's third album, I'm officially a fan of the guy. There's nothing groundbreaking here, and it's not much different than his earlier stuff, but it's quality pop-rock that sticks in your head and makes an emotional impression. This is probably the easiest album to like on my list.
Storyhill – Shade of the Trees


I've already written about this album at length, and my prior review (great, but somber as hell) stands. For you production wonks, there's an excellent interview with producer Dan Wilson here about how the album was recorded and mixed.
Other Strong Albums
Ray LaMontagne & the Pariah Dogs – God Willin' and the Creek Don't Rise: I resisted the charms and talents of Mr. LaMontagne for too long for reasons I don't remember. I was misguided. This is a gorgeously produced, beautiful album. The only reason it wasn't featured with my top albums is I didn't end up listening to it enough. Recommended.
Jars of Clay – The Shelter: An album of and about Christian community recorded with a wide variety of other artists. It features a number of tremendous songs and some killer lyrics, but it's also a bit overcooked at points and has a few too many filler tracks (the latter is my critique of every Jars album).
Neil Diamond – Dreams: When I read that Neil was releasing a covers album, I sighed to myself that he was re-entering a paycheck-cashing era of his career like the middling Barry Manilow or Rod Stewart. But I'll be damned if he didn't turn in a tuneful album of tasteful simplicity (that was well-received by the critics, no less!). Nice production by Diamond himself, as well. Good way to cap a year in which he received his overdue induction into the Rock & Roll Hall of Fame.
Disappointments:
eels – End Times AND Tomorrow Morning: Hard to complain too much when a favorite band releases three albums in 16 months (counting 2009's Hombre Lobo), but Mr. E would probably have done better to sacrifice the idea of doing lyrically-themed albums and just released one great album of the 14 best songs instead.
Caedmon's Call – Raising Up the Dead: Boring. Derek Webb's spiced-up production can't salvage a lousy set of songs. It's been years since he's been involved with anything has maintained much of my interest. Too bad.
David Gray – Foundling: Releasing a double album of songs that didn't make the cut from his last release? Who thought this was a good idea? The end result is exactly as good as it sounds.
Some Favorite Songs
For those of you inclined to download free music, I've made available a mix of some of my favorite songs of the year. [I've taken down the link, but if you email me and ask nicely (see link on sidebar) I can pass along the download link to you.]
Here's the tracklisting: (Links will take you to quality YouTube clips of the songs or performance videos):
1. Doves: Andalucia
2. Tom McRae: Please
3. The Hold Steady: The Sweet Part of the City
4. Ray LaMontagne & the Pariah Dogs: Like Rock & Roll and Radio
5. Storyhill: Caught in a Mess
6. Neil Diamond: Feels Like Home
7. Mumford & Sons: The Cave
8. Jars of Clay: We Will Follow
9. Jeromy Darling: Son of God
10. Greg Laswell: In Front of Me
11. Keane: My Shadow
12. Original Mark Edwards (OME): Soul on Fire
13. eels: I Like the Way This is Going
14. Low Stars: Mexico (technically from 2007, but I came across their awesome album this year)
15. Trampled by Turtles: Separate
16. Sarah McLachlan: Forgiveness
Enjoy!
(See also my musical roundups for 2009, 2008, 2007, 2006, & 2005)