Bridgette said we can have pizza for lunch today!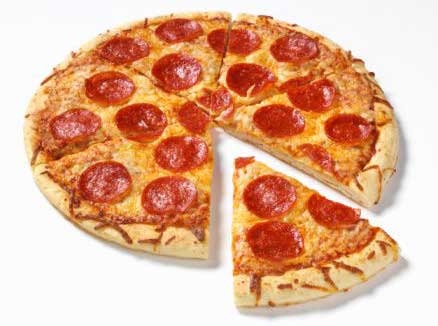 I get so excited to eat pizza that sometimes I start tasting blood! I hope there aren't any mushrooms on it, though. (Mushrooms make me poop brown water.)
Most people eat pizza for dinner, but today we get to have it for lunch. The world has gone upside-down! First the space shuttle Challenger exploded in 1986, and now this! And like austronaut Christa McAuliffe before me, I will soon touch the face of God.
Millard Fillmore once said, "Pizza rules and the Fugitive Slave Act drools." I still subscribe to this philosophy, and wish that President Fillmore were alive today to provide moral clarity on the issue of pizza with fruit on it. To me, fruit-laden pizza is just as repugnant as slaves running away.
Having pizza for lunch is mind-bendingly awesome because just four hours ago, I was eating cereal, and now I'm eating pizza. That's like celebrating Christmas the day after Independence Day, with Santa wearing an American flag leather jacket. Such pleasures combined are enough to melt my face like that guy who looked into the Ark of the Covenant.
Well, the pizza's here. Time for me to start eating at an alarming rate until I am sweaty and unconscious, like a corpulent walrus stranded in the Arizona desert.